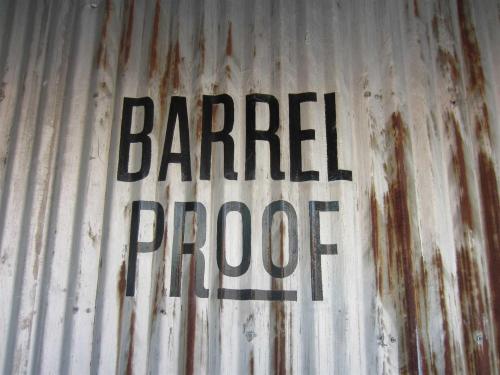 Stop! Do you really want your lips to touch that mixture of low-shelf booze in a Hurricane drink or Hand Grenade while wandering through the French Quarter with your friends? The truth is, you're a visitor confronted with over-used Bourbon Street and descended on by barflies trying to get your drinking dollars.

There is a better place to drink those liquor calories and get a spirited buzz from handcrafted cocktails using carefully chosen spirits and concoctions created by some of the experts.

NOLA has many mixologists who will welcome you with liquids bursting with flavor, perhaps cooked in their kitchen, or fermented for months in large glass containers scattered around the property. No matter what location you decide on from the list below, the bar will be raised to a new taste standard, forever. Don't be seduced by the low hanging fruit of Bourbon St. bars and get yourself to any bar/restaurant on this list for a new experience…you won't regret it.

Oh, did I mention….you can get a Go-Cup? Yes, it's true!

Please note, there are far more bars than I have room to write about here. Go to www.napkinlocal.blogspot.com for more insight.


French Quarter Bars

Sylvain - 625 Chartres St. Two sommeliers have built a fine wine program at a bar known for cocktails. "Many cocktails on their list deftly pair fortified, aromatized and sparkling wines with spirits." Bartenders also specialize in craft syrups and shrubs with an array of tinctures and bitters. Heading up the kitchen is Chef, Alex Harrell, who has taken inspiration from his southern roots and utilizes only local farms for ingredients. Ask for Cynthia at the bar and tell her "Jill" sent you. http://www.sylvainnola.com/

Tableau - 616 St. Peters St. Dickie Brennan purchased half the property occupied by La Petite Theatre to help save the theatre from bankruptcy. Our suggestion is to take the staircase to the second-floor living room bar (with TV's for viewing games) and walk outside on the balcony, to sip a drink. This view of Jackson Square is a perspective not often seen, even by locals. The breeze coming off the river, the candlelight from the Tarot card readers and the street performers around the Square, is real New Orleans atmosphere. http://www.tableaufrenchquarter.com/

Fulton Alley - 600 Fulton St. Tons of fun at this upscale bowling alley, (chandeliers, leather sofas) and FA is partnered with Neil Bodenheimer of Cure with a fantastic cocktail menu. Happy hour 5:00-7:00 pm Monday-Thursday, Friday, is an all-day affair 11:00 am – 7:00 pm. Some cocktails $6. all bar food ½ off. http://fultonalley.com/


French 75 - 813 Beinville St. Chris Hannah is a master of crafted drinks in New Orleans and is known for his creative abilities and knowledge of more classic cocktails. He uses only fresh ingredients, homemade syrups, drams, and liqueurs. The vintage French 75 is just two doors off Bourbon St., connected to the famous Arnaud's Restaurant and maintains an emphasis on premium spirits and fine cigars. Yes, you can smoke but for those who do not, there is a good ventilation system to clear the air. My personal favorite…an Aviation. (This just in….. 7/2014, French 75 voted #1 bar in the city by NOLA.com) http://www.arnaudsrestaurant.com/french-75

Bar Tonique - 820 N. Rampart St. This French Quarter neighborhood bar welcomes everyone with daily specials, $5. cocktails between Noon-5:00 pm on weekdays (see list on website), eclectic beer original, adapted, and classic cocktails…without pretense. For the non-drinkers in the crowd, Tonique offers punches and a few non-alcoholic "Prohibition" drinks. http://bartonique.com/

Erin Rose – 811 Conti St. As a tourist you may really enjoy this funky/casual meeting place of mingling artists, musicians, service providers, locals, who form "friendships around differences". Early in the day, 10:00 am to 2:00 pm is happy hour for the famous frozen Irish coffee topped with grounds or one of the "Wake-up and Live" specials. They also have a great selection of Irish whiskey, excellent Bloody Mary's made with their secret recipe and traditional hot Irish coffees. A huge added attraction is the Killer Po-Boys served from noon until mid-night, Wednesday-Monday. Open 21 hours a day starting at 10:00 am. http://www.erinrosebar.com/

Cane & Table-1113 Decatur St. Island Inspired rum bar and themed restaurant with yummy pineapple and coconut delights. The focus is on rum drinks (tiki-style) though wines like Madeira and sherry are prevalent, as well. http://www.caneandtablenola.com/


Uptown & Garden District Bars

Bulldog. – 3236 Magazine St "50 beers on tap and 100 more in bottles". Daily beer specials offered. Happy Hour is Monday-Friday 2:00-7:00. 50¢ off pints, $1.00 off pitchers, half-priced house wines and 2 for 1 mixed drinks. Burgers and steaks on the grill are the main bar food. A short walk from the Bed and Breakfast in New Orleans. http://bulldog.draftfreak.com

Oak Wine Bar – 8118 Oak Street The vast wine cellar at Oak houses an impressive selection grouped by palate rather than region. Dozens of wines are served by the glass or many more by the bottle. Indulge in irresistible small plates created specially for Oak by acclaimed Chef, Aaron Burgau of Patois. You can hear a variety of local jazz, folk, R&B and acoustic music nightly. Take a short streetcar ride to Oak from the Chimes. www.oaknola.com

Cure – 4905 Freret St. Neil Bodenheimer, created Cure (no sign) which started a revitalization on Freret Street and the craft cocktail revolution in New Orleans. Complex exciting libations are mixed or created specially by expert bartenders who visit your table and give you the details. Small plates are delicious to have on the side. Happy hour daily, 5-7 pm serving classic cocktails. curenola.com/

Bouligny Tavern – 3641 Magazine St. John Harris, owner of Lilette restaurant located next door, opened this upscale tavern in 2012. Bouligny serves classic and original cocktails with an extensive premium liquor selection. The restaurant serves the Tavern from their kitchen a gourmet menu of small plates. (Just a few blocks walk from the Chimes Bed and Breakfast) http://www.boulignytavern.com/

Barrel Proof - 1201 Magazine St. The shot options at the Barrel Proof bar feature whiskey from a list that includes bottles from America, Ireland, Scotland and Japan. Their speciality is less well known boutique American spirits. The beer is local, national and international craft brews, although at least one tap is reserved for Schlitz. The owners of Sylvain's in the Quarter own and operate this bar. https://www.facebook.com/BarrelProofNewOrleans

Baru Bistro and Tapas - 3700 Magazine St. A Latin Caribbean restaurant with a specialty in Caribbean drinks and cocktails. You will find Cocteles, Cervazes, Rhums, Tequila Mezcal, and Vino mixed with fruits, fresh juices, berries in state of the art mixtures. (the Margarita is GREAT with finely ground pepper & salt on the glass rim) Try the Mango Mojitos or Sangria cocktail. The food is VERY flavorful, fresh and interesting as are the array of drinks. If you do not want alcohol the mango-mint sparkling spritzer is the perfect refresher, anytime. (Walk to Baru from the Chimes Bed and Breakfast.) http://www.barutapas.com/

Most of the Uptown bars are within walking distance of the Chimes Bed and Breakfast in New Orleans.